Voicemod
·
Valencia
·
Completamente remoto
Senior Full Stack Engineer (Full Remote)
Join the company that is changing the sound of the streaming world
🦹‍♂️"I am your father!"🦹‍♂️
👾"ET Phone Home" 👾
🎅"Oh! Oh! Oh! Merry Christmas!"🎅
You read these quotes with a voice, right?
Well! We are more than thrilled to announce that we are helping our dear friends from Voicemod on their quest to find a full remote Senior Full Stack Engineer to join them on their mission to push the boundaries of how we interact with others online. Sounds like you? Keep reading!
---
WHAT IS VOICEMOD?
At Voicemod, they've made real-time voice changing a reality. Today, more than 20 million gamers and streamers are creating their sonic identities and turning regular gaming sessions into full-blown spectacles using their revolutionary audio tools.
On its mission to ensure that everybody can express themselves through sound, their team has grown to 100+ people (and counting!) from all corners of the globe. Working at Voicemod means collaborating with a distributed team of ambitious and experienced product managers, engineers, designers and marketers - many of which come from Facebook, Google, LinkedIn, Electronic Arts, ESL or Delivery Hero - to join them in the transformation of how we understand interactions online today.
Everyone you'll talk to at Voicemod will tell you one thing: they genuinely and deeply care about their people and their users. They've created a culture and products to be proud of and now they're looking for someone with passion and drive to help them keep shaping the future.
---
WHY ARE YOU GOING TO FALL IN LOVE WITH THEM?

You'll be working in a company that puts people first, in an international pioneering environment that enjoys creatively mastering their craft while having fun.
Voicemod raised $8 million in its Series A funding round, led by Bitkraft Esports Ventures (an American VC specialized in the gaming sector), so its growth and expansion potential is multiplying thanks to the way they are elevating human expression and creating greater entertainment experiences.
The company, based in sunny Valencia, has established itself as an international leader in real-time audio entertainment and sonic identities, with the USA as the main market while investing to launch mobile applications, work on existing technologies, and further its expansion into the Asian market.
Since they are constantly growing there are many technological challenges ahead: creating a new cross-platform Desktop application (MacOs, Windows, Linux), building a scalable and robust application for millions of users, creating new product verticals where there will be many greenfield projects and so on.
Voicemod creates sound effects that can take gamers and content creators anywhere and allow them to become anyone or anything. Because everybody should be able to express themselves creatively through sound without limits!
---
WHAT IS GOING TO BE YOUR MISSION THERE?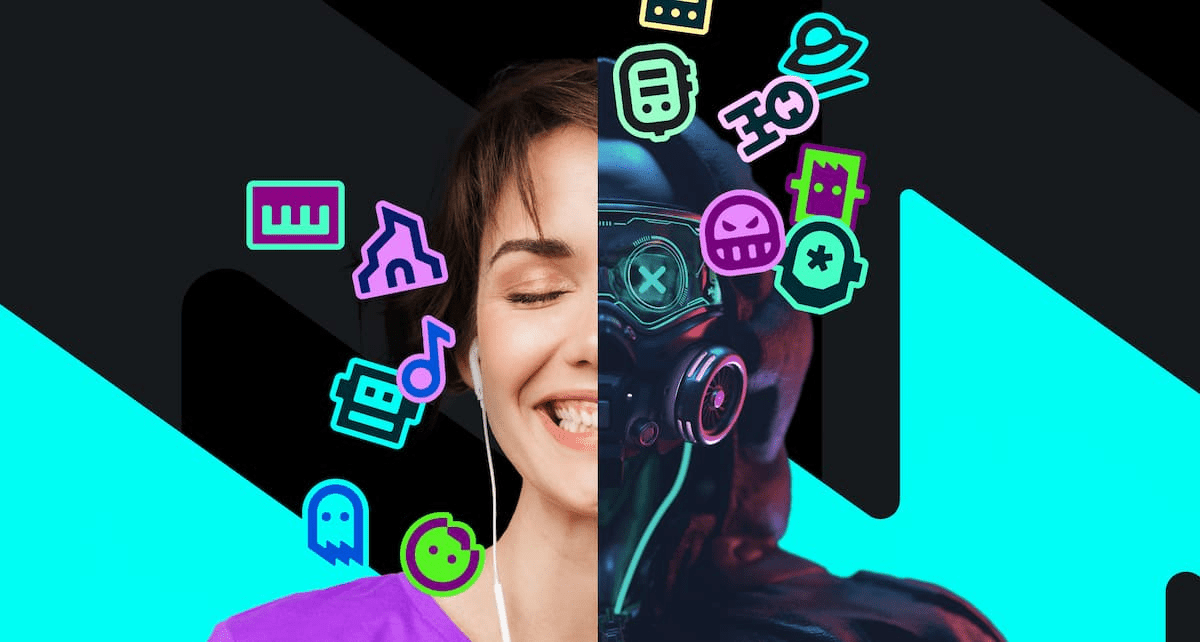 As a Senior Fullstack Engineer, your goal will be to understand and generate web infrastructure and integrations within our products, working closely with both backend and frontend engineers to ensure we provide high quality, performant and responsive services to our users.

They need you to:
Develop and maintain new and existing consumer oriented products using Vue.js (frontend) and Node.js (backend).
Bringing a concept or design to life with HTML, CSS, and JavaScript.
Optimize the load of resources and the fluidity of the page so that users have the best experience.
Optimization of the application for maximum speed and scalability.
Production and maintenance of websites and web application user interfaces.
Integration of user-facing elements developed by front-end developers with server side logic.
Communicate and collaborate with the product team to create the best user experience.
---
WHAT DO YOU NEED TO BE SUCCESSFUL?
They will automatically fall in love with you if you have:
Proficient English Level (Minimum B2, Ideal C1+).
5+ years working experience in Fullstack (FrontEnd and BackEnd) development.
Proficiency working with JavaScript (ES6).
Excellent knowledge of JavaScript FrontEnd frameworks and libraries such as Vue.js (preferred), React, Angular or Svelte.
Expert knowledge of semantic HTML5 and CSS3.
Proven experience on the creating and consuming REST API Services and using SQL/NoSQL Databases
Writing clean code, using design patterns, DDD, Clean architecture and similar.
Solid knowledge and application of testing methodologies: BDD (ideal), TDD, combined with the use of SOLID principles applied in the code.
Working experience and testing skills using Jest, Cypress, Testing Library or similar testing libraries.
Experience working with consumer digital products and environments with high usage and concurrency.
They would also really really like you to have:

Knowledge of JavaScript BackEnd frameworks and libraries such as Express (Node.js).
Knowledge or hands on experience working with Docker or Kubernetes.
Experience working with CI/CD pipelines.
Good knowledge of MongoDB.
---
HOW IS THE HIRING PROCESS GOING TO BE?
1st step: A 1h video call with their Engineering lead to align job expectations and assess technical knowledge and previous experience.
2nd step: You will have a Live Coding sesion with two members of the team.
3rd step: Interview with Hiring Manager to finish getting to know you.
---
PERKS? PLENTY!
🙃Flexible working hours: Adapt your job to your lifestyle.
🌐Remote working: Decide if you want to work from home or from their office in Valencia — or both! All working equipment and peripherals will be provided by them.
⛱Summer days: Enjoy your summer with shorter work days from mid-July to mid-September!
🎁Holidays: 23 paid vacation days (+ Christmas Eve and New Year's Eve off) and an additional day for their local Valencian festivity "Las Fallas" which usually happens in March.
👩🏽‍⚕️Wellbeing: Paid sick leave as well as maternity/paternity leave, and healthcare insurance for employees residing in Spain.
🚀A competitive salary package: up to 65K!
🥘Flexible remuneration with Flexoh (meal vouchers, transportation vouchers, etc.)
💻COVID-19 stipend to compensate for work-from-home costs.
🧑🏾‍🏫Free English or Spanish lessons from beginner to advanced levels.
🎮A cool, gamer-oriented environment with like-minded people. Game nights are common around there!
---
HOW CAN YOU SHARE YOUR TALENT WITH US?
To apply for this life-changing opportunity, all you have to do is register your application in the offer. Growara is a talent community with more than 40,000 people connected by a common passion: creating AMAZING careers. If you apply, we promise to let you know about new challenges as thrilling as this one!
Thank you for trusting Growara for your next professional step.
#keepgrowing🌱

Partner

Ubicaciones

Valencia

Estado remoto

Completamente remoto
Voicemod
·
Valencia
·
Completamente remoto
Senior Full Stack Engineer (Full Remote)
Join the company that is changing the sound of the streaming world
Cargando formulario de solicitud