Seedtag
·
Madrid
·
Completamente remoto
Machine Learning Engineer (Full Remote)
Join the global leaders in contextual advertising
We are helping our friends from Seedtag to make their dream team grow with the incorporation of a person who takes on the challenge of Machine Learning Engineer . If you want to change the world of digital advertising, you are in the right place.
WHAT IS THEIR PURPOSE?
Founded by two ex-Googles in 2014, today they proudly count over 250 employees in 12 countries. They sought to create a new niche in an industry, digital advertising, where many said that everything had already been invented. 
At the beginning, their original idea of transforming the photographs into purchasable items did not work. After creating a beta product to test its functionality with a small group of bloggers, they managed to reach agreements to monetize more than 150 prestigious brands such as Asos, Decathlon, Fnac or Zalando.
Today Seedtag is the leading Contextual Advertising Platform and they believe in high-quality advertising content. They allow brands to take advantage of visual media in the most responsive, bespoke, and non-intrusive way. Through the use of machine learning algorithms, they analyze the content of every page and achieve human-like content understanding to provide the best possible ad contextualization in the industry. 
They have the confidence of more than 1000 top brands such as P&G, Volkswagen Group, Vodafone, Unilever, Samsung, etc.
---
WHY YOU SHOULD FALL IN LOVE WITH SEEDTAG?
Since its inception in 2014, when they managed to close a €400,000 financing round, the evolution has been exponential and in all aspects. They have gone from having a team of 5 people to over 100 people and they have diversified their In-Image advertising solutions so that they can reach all types of advertisers. Today, with 7 years of life, they have the confidence of over 2000 advertisers and 3000 publishers. During this time, they have launched more than 20,000 campaigns.
They are committed to maintaining a culture where everyone can thrive and find meaning in their work. They are a young and flexible AdTech company and they highly value teamwork and innovation. They recognise that diversity is important to achieve success so they always strive to provide an environment free of discrimination and with equal opportunities for everyone.

---
WHAT WILL BE YOUR MISSION? 
As Machine Learning Engineer you will join a talented team of professionals working to develop machile learning solutions to solve contextual problems with state-of-the-art NLP or Computer Vision models. 
They need you to: 
Work on designing, exploring and exploiting large text/image and video datasets for developing ML-based solutions for web content analysis.
Develop and deploy production-oriented data software (Kubernetes, fastapi, docker…).
Work closely with the product team to define the requirements of the data products that we develop.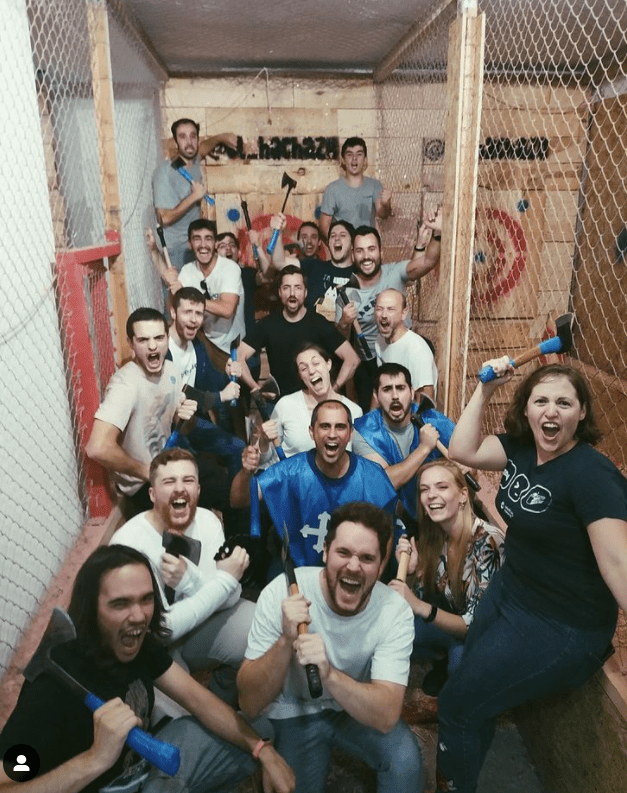 ---
WHAT DO THEY NEED FROM YOU TO CONQUER THIS CHALLENGE? 
You have 3+ years of relevant experience in Machine learning engineer positions.
You have a degree in computer science, engineering, statistics, mathematics, physics or another degree with a strong quantitative component ability.
You are very strong coding.
You are proficiency in building high-performance algorithms in production.
You have knowledge of advanced statistical techniques and concepts (regression, properties of distributions, statistical significance tests, CNNs, Transformers, etc).
You have knowledge of Bitbucket or Git version tools.
You have experience working with SQL and data warehousing.
You have advanced knowledge of Python, Scikit, pytorch and TensorFlow.
You design, build and deploy ML models into our products using NLP or Computer Vision.
---
 WHAT WILL THE SELECTION PROCESS BE LIKE? 
Call with the HR department of Seedtag.
Technical test + videocall.
Videocall with the Team.
Videocall with the Head of Engineering.
---
WHAT AWAITS YOU AT SEEDTAG?
🌎The possibility to work in an international work environment. They currently have offices in up to 9 locations around the world!
💶A competitive salary adjusted to your experience.
☝️Access to a flexible benefits plan with restaurant, transportation and kindergarten tickets and discounts on medical insurance.
💻 A Macbook Pro with an external screen.
🏙A great work location in the heart of Madrid with food, snacks, great coffee and even an arcade game machine!
🏠Possibility to work from home and real flexible working hours.
📕Possibility to follow company-paid English and/or Spanish courses weekly.
---
HOW CAN YOU SHARE YOUR TALENT WITH US?
To apply for this life-changing opportunity, all you have to do is register your application in the offer. Growara is a talent community of more than 40,000 people connected by a common passion: creating brutal careers. If you apply, you will allow us to offer you new challenges like this one.

Thank you for trusting Growara for your next professional step.
#keepgrowing🌱
Partner

Ubicaciones

Madrid

Estado remoto

Completamente remoto
Contacto
Andrea
Head of Global Talent Acquisition
Seedtag
·
Madrid
·
Completamente remoto
Machine Learning Engineer (Full Remote)
Join the global leaders in contextual advertising
Cargando formulario de solicitud