Methinks
·
Barcelona
·
Remoto híbrido
Data Engineer
Unlocking life-saving treatments potential
We are helping Methinks to make their team grow with the incorporation of a person who takes on the challenge of Data Engineer. If you want to contribute to the early early assessment of stroke using AI, you are in the right place.
WHAT IS METHINKS?
Methinks is a digital health-start-up based in Barcelona, their vision is to provide universal and timely medical assistance to enable life-saving treatments worldwide. Their first focus is on stroke, the second most common cause of death and a major cause of disability globally.
Current stroke treatment assessment, it is not always available in every hospital 24/7 and time-to-treatment is often delayed. Their AI software is capable of assisting in stroke diagnosis and providing decision support for life-saving treatment using non-contrast CT, with the potential to optimize stroke triage and reduce time to treatment.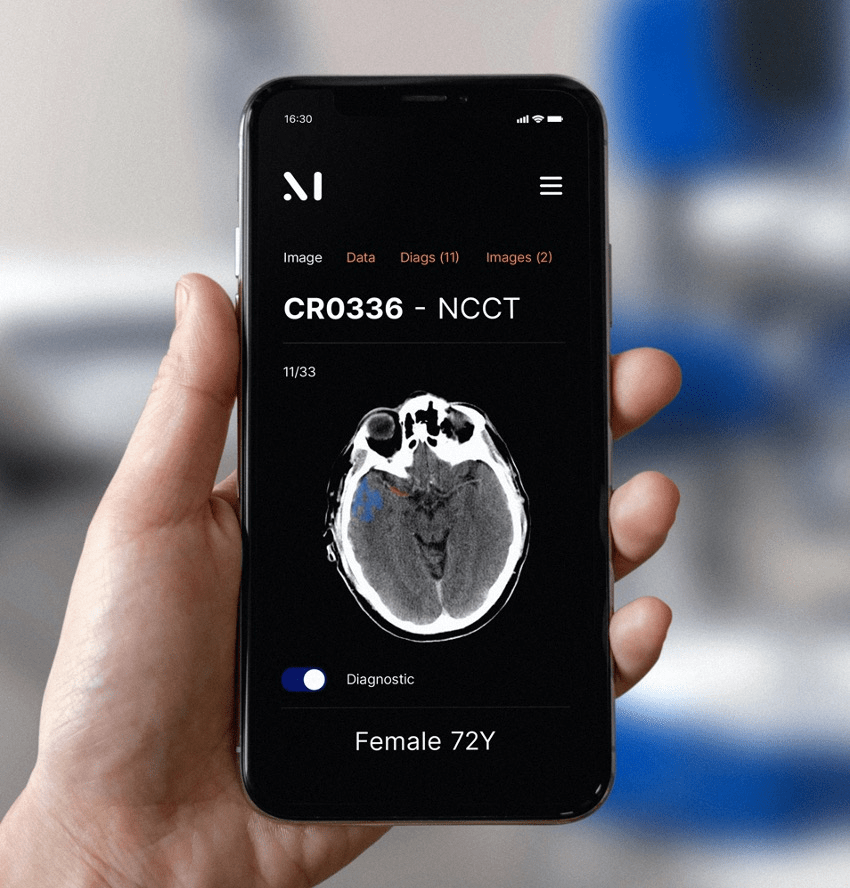 ---
WHY ARE YOU GOING TO FALL IN LOVE WITH THEM?
You will be joining a high-quality team that has experience in software development, medtech expertise and healthcare ventures.
They recently won the prestigious EIC Accelerator grant of the European Commission and has obtained two gold medals in the RSNA Kaggle competitions. In 2020, Methinks' team were the winner of the EIT Health Catapult Digital Health.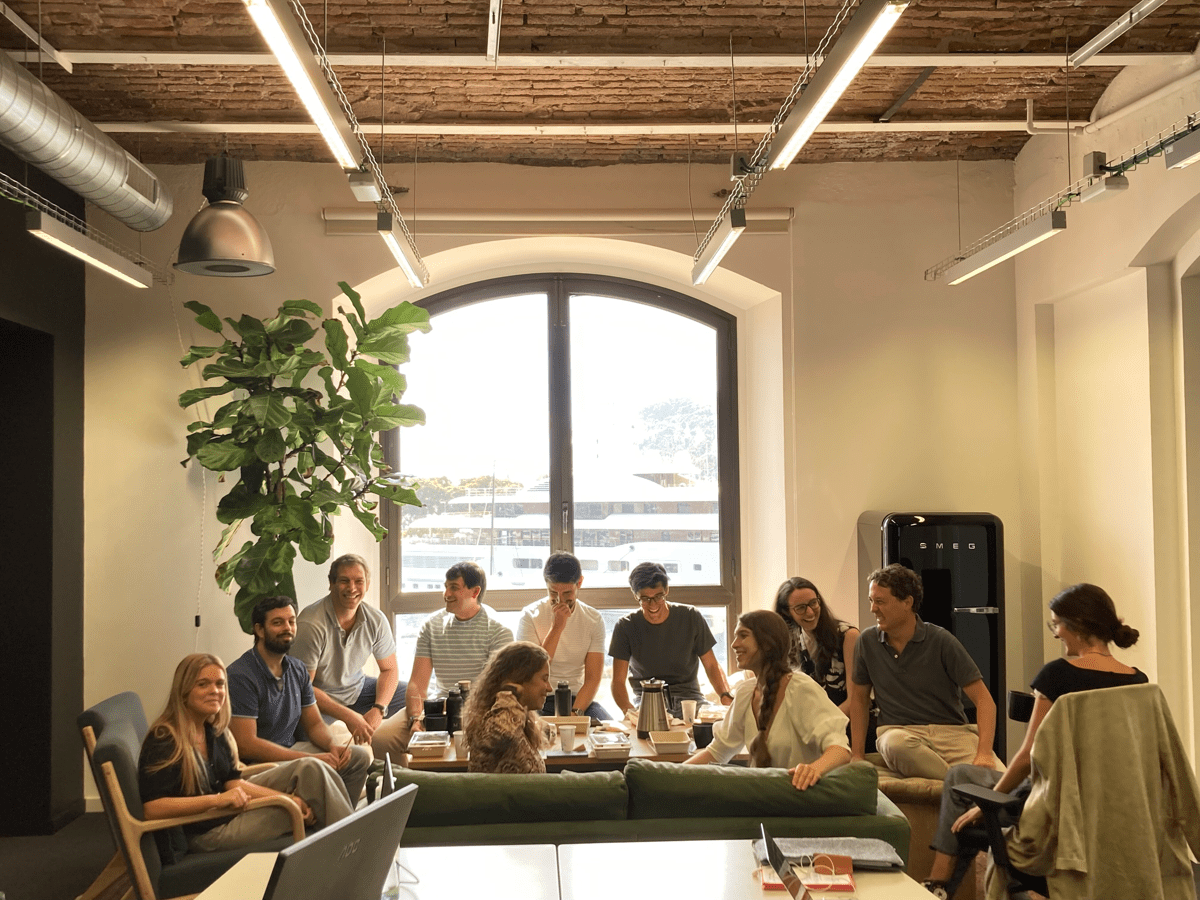 Their high quality product will not only save lives by detecting large vessel occlusions and hemorrhages, but will also facilitate cloud based communication among units and manage healthcare costs.

As a member of Methinks, you will become part of a highly innovative and international project that applies AI to health. The company's rapid growth will enable you to take on new challenges, developing your career while using leading-edge technology.
---
WHAT IS GOING TO BE YOUR MISSION THERE?
 Your role as a Data Engineer will report directly to the CTO and include close collaboration with the machine learning, clinical and infrastructure teams to retrieve, structure and organize the organization's data, which is one of their core assets. This role will also need to integrate their regulatory know-how in order to create and execute the data policies to ensure data is used in a correct and efficient way.

As an AI company in the healthcare sector they work with thousands of images and medical records (in batch mode and real time). Creating a data architecture that can fulfill these requirements will be an exciting and challenging project for a person wishing to understand the end to end workflow of data in an AI health company and build a scalable infrastructure for it.

Some of your key responsibilities will be:

Management of incoming data: filter, clean, transform as necessary and store it in the data lake.
Maintenance of processed data: inventory, store and organize processed data to move them from the data lake into our data warehouse.
Ensure compliance with data governance and security policies for all data handled.
Generation of regular reports regarding their product's overall results.
Real time monitoring of data stats to proactively detect problems.
Understand the end to end workflow of data in an AI health.  
---
WHAT DO YOU NEED TO BE SUCCESSFUL?
You have a degree in engineering, or a science degree.
You have experience working with structured and unstructured data of different kinds: images, text, tabular, video.
You have experience working with relational and non-relational databases.
You know how to automatize and also you have scripting skill, preferably in Python and its data tools as Pandas, Numpy, etc.
Your are familiar with on-premise and cloud computing storage systems.
Excellent verbal and written communication skills in English 🇬🇧.
You are a proactive person who likes the startup work culture.   
---
HOW IS THE HIRING PROCESS GOING TO BE?
Videocall with your future manager
Technical test 
Videocall with part of the team 
Videocall with the CEO
Interviews can be performed online or in the office if you want to meet the team!
---
WHICH BENEFITS WILL YOU ENJOY?
🕒 Flexible Schedule
🏡 Possibility of working from home or at their office in Barcelona. You can combine remote work with working together in their great offices in front of the Port Vell, at Pier01 Barcelona Tech City!
📕 Flexible compensation

👨🏻‍💻 The equipment you need to develop your work
🍽 Ticket restaurant!
🌱 Joining this early-stage company you can grow together as part of their multidisciplinary team. 

---
HOW CAN YOU SHARE YOUR TALENT WITH US?
To apply for this life-changing opportunity, all you have to do is register your application in the offer. Growara is a talent community with more than 40,000 people connected by a common passion: creating AMAZING careers. If you apply, we promise to let you know about new challenges as thrilling as this one!
Thank you for trusting Growara for your next professional step.
# keepgrowing🌱 
Partner

Ubicaciones

Barcelona

Estado remoto

Remoto híbrido
Contacto
Andrea
Head of Global Talent Acquisition
Methinks
·
Barcelona
·
Remoto híbrido
Data Engineer
Unlocking life-saving treatments potential
Cargando formulario de solicitud