ALiCE Biometrics
·
Completamente remoto
Sales Development Representative (SDR)
The simple, fast and secure way to verify the identity of your customers.
We are helping our friends at ALiCE Biometrics to make their team grow with the incorporation of a person who takes on the challenge of Sales Development Representative (SDR). If you want to be part of a leading and expanding technological project, read on!
WHAT IS ALICE BIOMETRICS?
ALiCE is a biometric identity verification solution that allows the online onboarding of new clients, reducing identity fraud and maximizing conversion rate. ALiCE offers a frictionless user's identity verification in a two-step process: user takes a selfie and captures his ID card, ALiCE does the rest.
ALiCE Biometrics, as a spin-off from the R&D Technology Center Gradiant, was born with the mission of developing the best-in-class onboarding identity verification solution that uses Deep-Learning based Face Recognition and Passive Liveness Detection technology.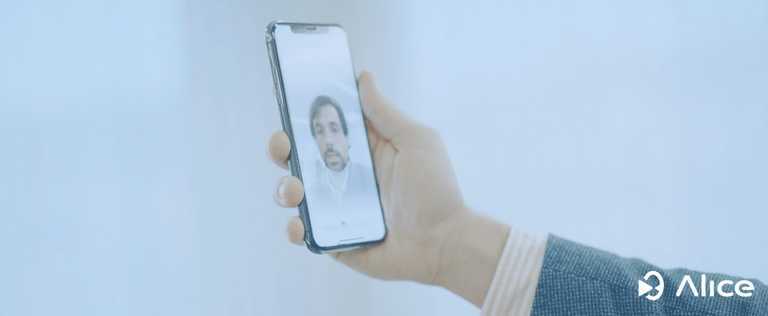 ---
WHY ARE YOU GOING TO FALL IN LOVE WITH THEM?
ALiCE Biometrics, founded in 2019 and headquartered in Vigo, was created by Mike Díaz de Otazu, Esteban Vázquez and Daniel González. The latter two had already been working for more than 10 years on the development of the technology that Alice is based on, and it was time to launch it to the market to satisfy a need that was not being met. That's when the CEO, Mikel Díaz, who has more than 10 years of experience in business management and has led technology startups from scratch to multi-million dollar value, joins the company.
ALiCE's innovation has led them to have the support of the international fund Mundi Ventures, the Xunta de Galicia through XesGalicia, and Vigo Activo. They also have funding provided by ENISA, IGAPE and CDTI. In total, the startup has raised 2 million euros.

The project is currently preparing to expand its service throughout Southern Europe and Germany to become the market leader in its segment, and is already present in Colombia.

ALiCE's remote identity verification solution is a very versatile product for many types of customers, which demands a challenging technological development and continuous improvement process, so you will work with a top-notch team of developers that will make you grow.

---
WHAT IS GOING TO BE YOUR MISSION THERE?
As Sales Development Representative you will be responsible for building pipeline by setting up qualified meetings with prospects for their Sales Executives, and identifying target accounts and engaging key decision makers with compelling outreach via the phone, email and LinkedIn. 
Some of your goals will be to lead the early stages of the sales funnel and nurture the funnel with new prospects and sales opportunities in order to develop a high performing lead generation strategy. You'll be part of building a dynamic sales department, driving customer success, and growth.
Day to day @ ALiCE Biometrics:
Proactively prospect, identify, qualify, and develop sales pipeline.
Qualify all ALiCE marketing-generated leads, and move them through the sales funnel.
Understanding and delivering ALiCE's unique value proposition for a wide range of industries, company sizes, personas and pain points.
Collaborate with the sales team to move prospects through the sales funnel to closure.
Set appointments for the Sales Executives.
Meeting daily activity KPIs.
Work meticulously in the CRM so it reflects the daily tasks and helps Sales Executives close businesses and analyze the funnel.

---
WHAT DO YOU NEED TO BE SUCCESSFUL?
2+years of experience as SDR; preferably in a SaaS startup or software product company.
Native English needed. Other languages welcome.
Proficiency using sales CRMs such as HubSpot or Pipedrive.
Comfortable initiating phone conversations, navigating questions, and overcoming objections in different languages.
Proven management discipline with emphasis on outbound campaigns.
A team player mentality with a collaborative attitude and approach.
Ability to operate in a highly ambiguous and fast-paced environment.
Bachelor's degree or equivalent experience; Master's degree and/or technical background is a plus.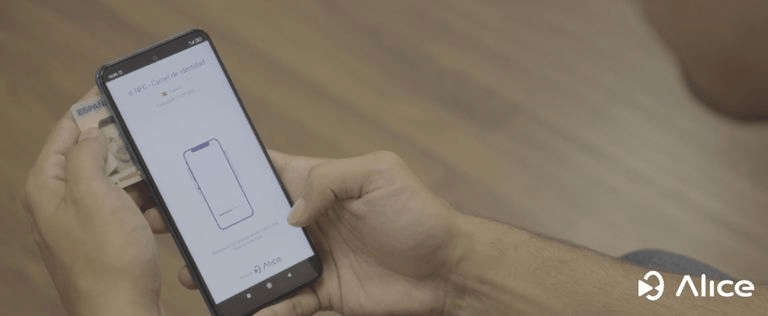 ---
HOW IS THE HIRING PROCESS GOING TO BE?

We'll get to know you in a short videocall and then:
You will meet part of the Sales team (Head of Sales and one other person from the team).
Live case study and commentary (1 hour duration).

You'll have a final call with a couple of people from their team.

---
WHAT BENEFITS WILL YOU ENJOY?
Competitive base salary. Additional year-end bonus can be offered based on individual performance and company performance.
A flexible working environment. 
They are remote-friendly!
Learning days. You can learn during working hours.
Training budget for personal and team formation.
23 days of paid vacation.
Birthdays day-off.
Private medical insurance.
Team building activities.
Partner

Estado remoto

Completamente remoto
Contacto
Cristina
Head of Talent Acquisition
ALiCE Biometrics
·
Completamente remoto
Sales Development Representative (SDR)
The simple, fast and secure way to verify the identity of your customers.
Cargando formulario de solicitud